About: Administrative Structure

The chair management consists of:
1. The Chair's Board of Directors.
2. Chair Councils (the Scientific Council and the Chair Council).
3. Administrative Sections
4. Administrative and secretarial supervision and the library
It is the council assigned by the vice chancellor of the university to follow up the processes and activities of the chair, approving plans and reports presented by the chairholder.
A group of experts and employees assigned by the university to implement the Chair's tasks.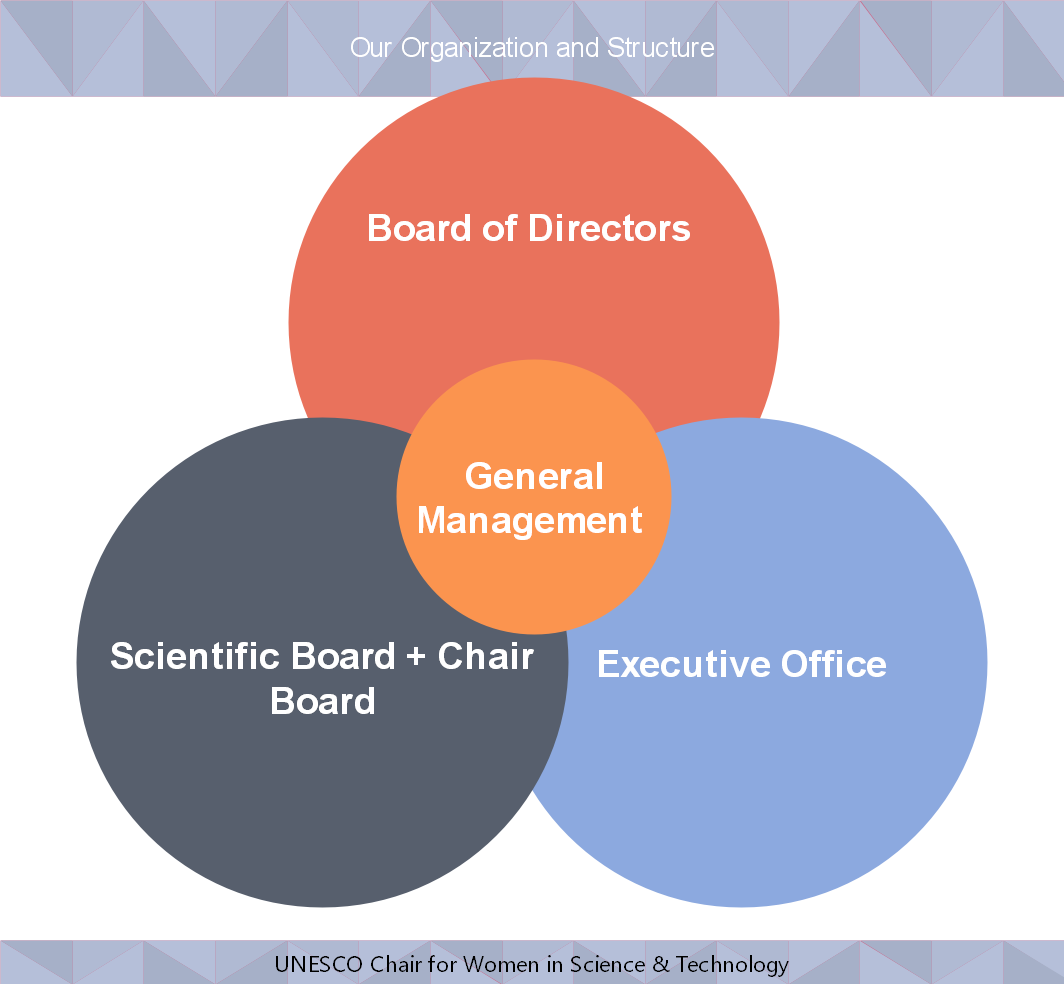 Chair's Board of Directors
The Chair's Board of Directors consists of 13 members headed by the vice chancellor of the university. Seven members are from Sudan University of Science and Technology in addition to the rapporteur and six other members representing higher education, UNESCO and university professors from related universities.

Current Members of the Board of Directors

Scientific Council
The scientific council has the following responsibilities.

1. Drawing up the policy of scientific research in the field of women in the Chair.
2. Approving supported scientific research projects and determining the value of financial and logistical support for them.
3. Establishing an annual plan for scientific research in the Chair.
4. Receiving and reviewing research papers and transferring them to evaluation bodies.
5. Authorizing research, literature and translation after evaluating them and recommending support for their publication or approval.
6. Support and stimulate research partnerships in the field of women with the relevant authorities locally, regionally and internationally.
7. Organizing the link with external research centers.
Current Members of the Scientific Council